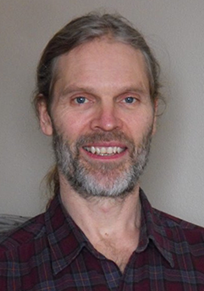 Philippe Isler Psychological Services
Counselling and Psychotherapy
Philippe Isler, MA
Registered Psychologist
Are you seeking help to deal with, to manage, or even to resolve the underlying causes of problems such as:


Depression


Anxiety


Stress


Relationship issues


Anger


Addictions


Trauma & PTSD

Or are you seeking support and counselling to deal with stressors or a transition in your work life or personal life?
Or maybe you need "coaching" help to resolve obstacles to being successful in whatever way it is important to you to be successful?
In fact, you may not even have a label or a name for the help you are seeking; you just want to talk out some concerns you have, or some problem feelings or behaviours.
In any of these cases, I am happy to meet with you to discuss your situation and your needs.
Human life is sometimes described as a "journey of learning."  The problems and challenges that bring people to counselling and psychotherapy can frequently be seen on this level, as "problems of living."  Obstacles, problems and issues are not personal failings; they are opportunities to learn, to develop, and sometimes to heal -- in other words, to live a happier and more fulfilling life.
I see people in two locations                                                                          
Halifax:
Kentville:

5663 Cornwallis St.




Suite 201




Halifax, NS


Map

10 Webster St.




Suite 209




Kentville, NS


Map
You can contact me to discuss whether I am the right person to see you for your concerns
by email: philippe@transformationaltherapy.ca
by phone: (902) 690-7540
To book an appointment you can call my booking service: (902) 463-0552